Lemax 2.0mm PE SBS waterproofng composite self-adhesive membrane
Description
The bitumen-polymer LEMAX SELF-ADHESIVE membranes are the arrival point of the latest generation of membranes denominated "composite". These membranes are thus defned because thanks to a production technology developed in 1995, Laribit can produce materials with differentiated waterproofng mass, which allow the optimal utilization of each components properties, satisfying the different requirements. LEMAX SELF-ADHESIVE has a continuous single strand composite woven non woven polyester reinforcement with high mechanical characteristics. LEMAX SELF-ADHESIVE is an innovative self-adhesive with increased adhesiveness, enhanced resistance of the adhesion to aging and the cold (the product maintain good adhesion even at low temperatures).
The LEMAX SELF-ADHESIVE membranes are capable of resolving specifc application and functional requirements and present numerous and important advantages, such as ease of application with consequential savings on time and the possibility to apply the material on surfaces which are not suitable to open flame. Therefore LEMAX SELFADHESIVE is insuperable in the waterproofng of wood structures, insulation panels which are heat sensitive, panel decks and refurbishment of historical roofs.
Characteristic
The self-adhesive film is applied directly on the primer layer without using heat
High safety during construction due to the absence of heat
SBS rubber-coated compound has the function of self-protection and self-sealing of small holes.
Easily and quickly fastened with concrete substrates. Construction process is safe, fast and clean.
Can withstand tearing due to high elasticity
Thickness: 1.5mm, 2.0mm. 3.0mm, 4.0mm
Types: Sand face, PE side, Double side
Packing: 15m / roll
Application
Suitable for use with flat or sloping roofs, foundations, partition walls, nails, balconies, bridges, viaducts, tunnels,
pools, swimming pools ……
1. Some projects of Viet Thai roof waterproofing have been constructed: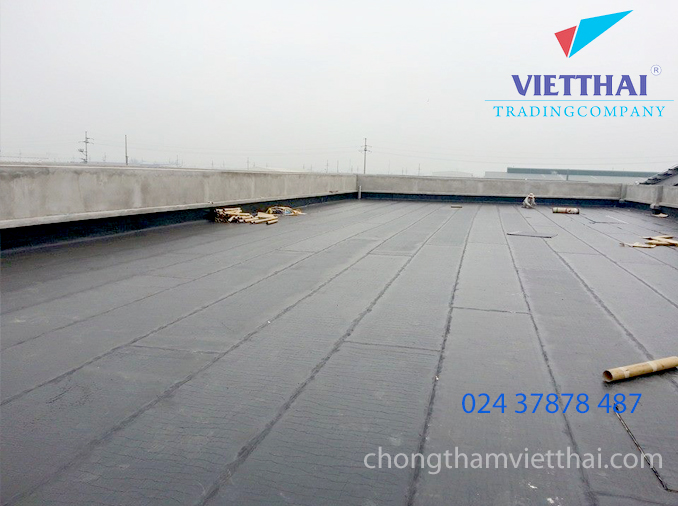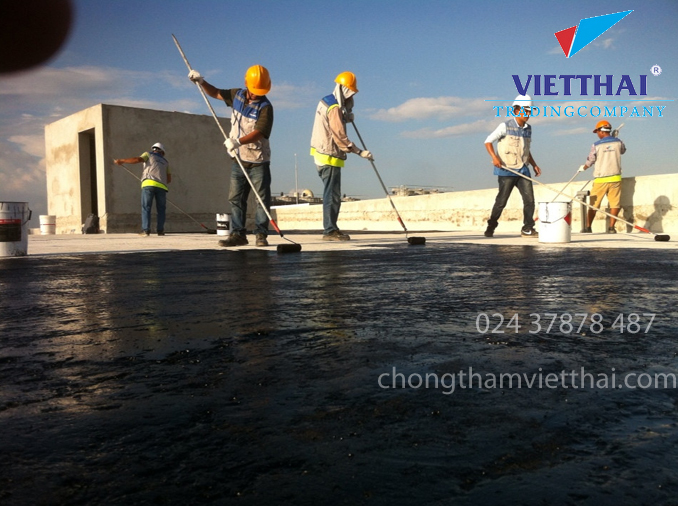 Packing
1m x 2.0 mm x 15m/roll

Store and transport these films vertically to avoid extreme temperatures and weather conditions. These sheets should not be placed horizontally during storage. Avoid stacking or stacking loose rolls.

Shelf life is 12 months in a cool, dry and sheltered environment.